We offer a full range of countertop options including Cambria quartz, granite, and traditional laminate tops. With thousands of colours and styles to choose from, we can help you to coordinate a beautiful countertop to match your kitchen or bathroom making it uniquely yours.
Quartz has become more and more popular, and with over 140 beautiful designs to choose from, Cambria Quartz makes it easy to find the right countertop to fit in with any décor. It is maintenance free, non-porous and nonabsorbent so it won't harbor harmful bacteria, and is harder than granite making it less likely to scratch, chip or stain providing years of flawless service. It's no wonder that Cambria is the quartz everyone is talking about! As a Cambria Premier Dealer, All-Star has large samples of all their designs for you to select from!
Laminate countertops come in a variety of different colours, patterns, and edges. We carry many countertops in stock for you to choose from. Our countertop cutting saw is on-site for a prompt cut to suit your needs, often able to be ready within 24 hours of your purchase.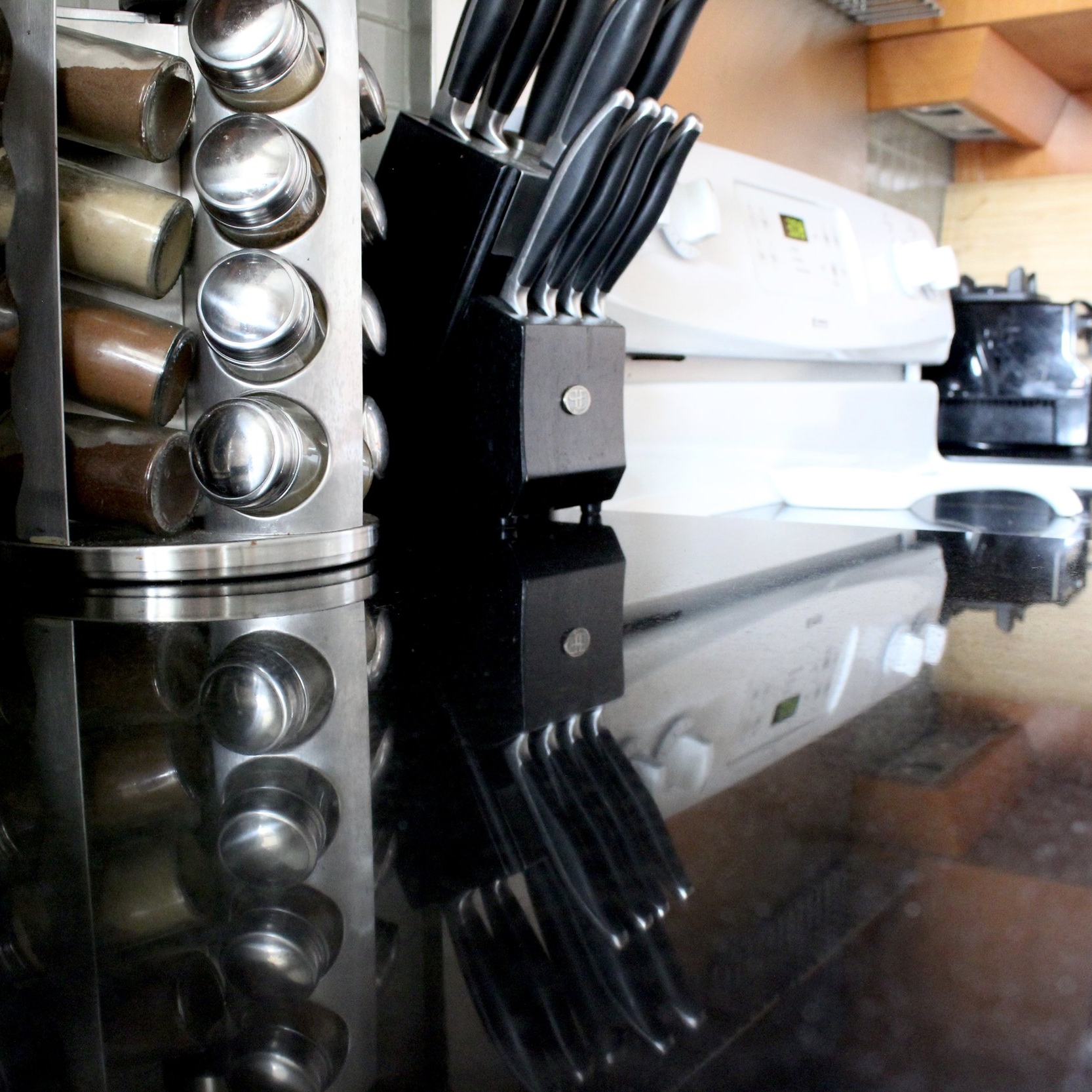 Granite continues to be a timeless option for countertops and is a great way to upgrade your surfaces. There are many colours to choose from and creates a naturally beautiful look within the home. They come in a variety of depths and profiles allowing you to customize your very own granite top. We have many samples inside the Showroom so you can touch and feel the samples that could be embellishing your home.